What games do you guys play at your band camps? Ours are just at our high school. One of my favorites is this one where you have to make a picture out of your section's instruments. For us sousaphones it's always hard... we always end up making a flower or spiral. But this year we made AN ELEPHANT! I diagram...ed it because we didn't get a picture. :(






And today for our second (friday/saturday) only band camp we played team charades where each team had to make themselves into something and one team member had to guess. HERE'S WHAT WE MADE (we won!)


We had to make the world elephant. Our team did this: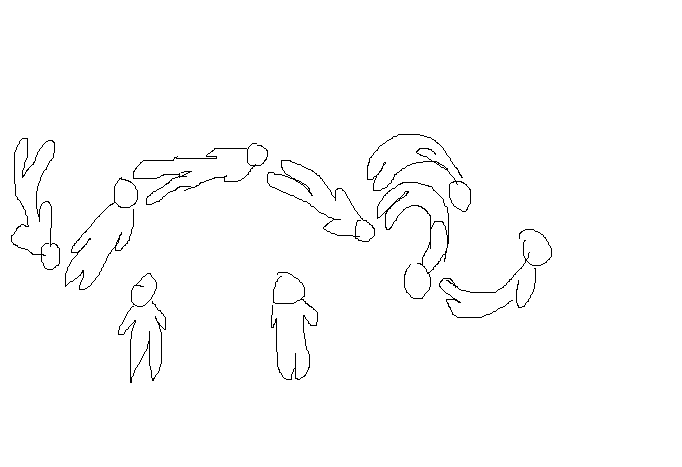 I WAS THE TRUNK! And yet with all that trunk action we didn't win that round because our team member had no clue what we were, hahaha. Next round we won though:

Lawnmower!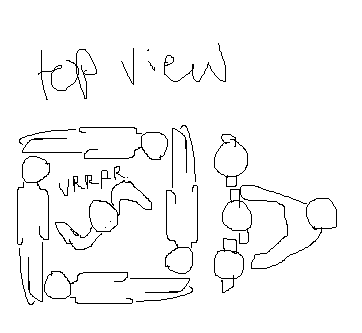 Spinning blades!



Me pulling the thing!

It was simple amazing.


We also play "I love band kids...", Steal the King's Keys, Duck Duck Goose (with a sponge), Secret Leader, Human Pretzel, then unity games which are just a bunch of minigames... and typical relays.